After a long day, my Sis-in-law want to buy an Gold chain, which my brother got some amount in his bounty. She wants to select more design, after analyzing she came back without selecting one. My brother said, he will be joining next day to select, his plans already revealed that he is no more interesting on design selection. He is pretty straight forward on buying the gold.
My brother's D-day came up, and he asked me to join with him.I initially refused, with everybody's compulsion and promised treat from my sis-in-law, I went with them. Sis-in-law has the habit of buying Roops of gold every year, that could be half a gram to one gram of gold in every Varalakshmi pooja. Brother collected all roops, unused gold items which presented to my nephew, presented when he was child. Our travel started and target not started., We chose about 5 shops, but my brother is happy in buying at first shop.
Exchanging the gold
I learn some basic things for buying the gold., if you are exchanging the gold or not, you have to spend the money for wastage. To calculate the purity of gold most of the shops are having similar machine manufactured by Redlands. This machine can scan gold, copper, silver, platinum, palladium, zinc, etc., This has been connected through two USB cables, I believe one for connecting the machine and another one for results provoking. Machine sends X-ray rays and capturing the information, time it taking around 30-300 seconds. Then gold got weighed in scale, earlier I use to see Physical balance scale in Pawn shops and gold shops, now electronic weighing scale providing the accuracy. If you have the old gold to be exchanged, above methods followed and gold achari will be given a word. Some times certificates will be enough to check the purity of gold.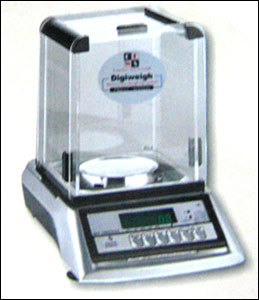 Buying the gold
Wastage is something, that when they are designing the gold to ornament, to design that ornament wastage will occur. If its handmade, the life of designed gold could be more than 10 years. If its manufactured through machine, the life of gold designed can't be predicted. People choose handmade designed gold ornaments, which leads about 10 to 15% of wastage. Special designs can lead from 18% to more than 50%. Buying the gold with designated design, will lead to lots of wastage.
"All the glitters are not gold", gold's purity checked with BIS standards
999 - 24 Carat
958 - 23 Carat
916 - 22 Carat
In South-India, people prefer the 916 - 22 Carat gold. If your gold got BIS and Hallmark symbol, it will be easier for buyers and sellers to check the purity of gold. Also shops had a scheme to join, where we need to invest for 11 months, at 12th month of maturity the gold rate at same day will be calculated to buy and there will be no wastage could be calculated.
Tips for buying the gold
Negotiating the wastage is key of buying the gold. After seeing the purity of gold, one have to negotiate on wastage according to its design. People will fallout for designs, but wastage is money sucking. Always go for strength of material, which gives the life. You have to decide, do you want gold or the ornament. If you want to buy the gold, go for the wastage upto 10%. This will gives appreciation value in future.